French Polynesia
The Islands of Tahiti
"Nature had placed the island in the most perfect climate in the world, had embellished it with every pleasing prospect, had endowed it with all its riches, and filled it with large, strong and beautiful people…it is the true Utopia" – Louis Antoine de Bougainville, 1768.
Magical and mystical, the five archipelagos of Tahiti have long captivated the hearts, minds, and imaginations of explorers, artists, and travelers alike. It is easy to see why. With 118 motu (islands and atolls) you can find everything from primordial mountain tops, to lush tropical rainforests and moon-like volcanic terrain; transparent lagoons and cozy coves, to formidable surf breaks and rainbow-colored reefs. From frenetic drumbeats and fiery dance to sensuous hip-sway, Tahiti epitomizes exoticism like few other destinations but our place is more than a postcard.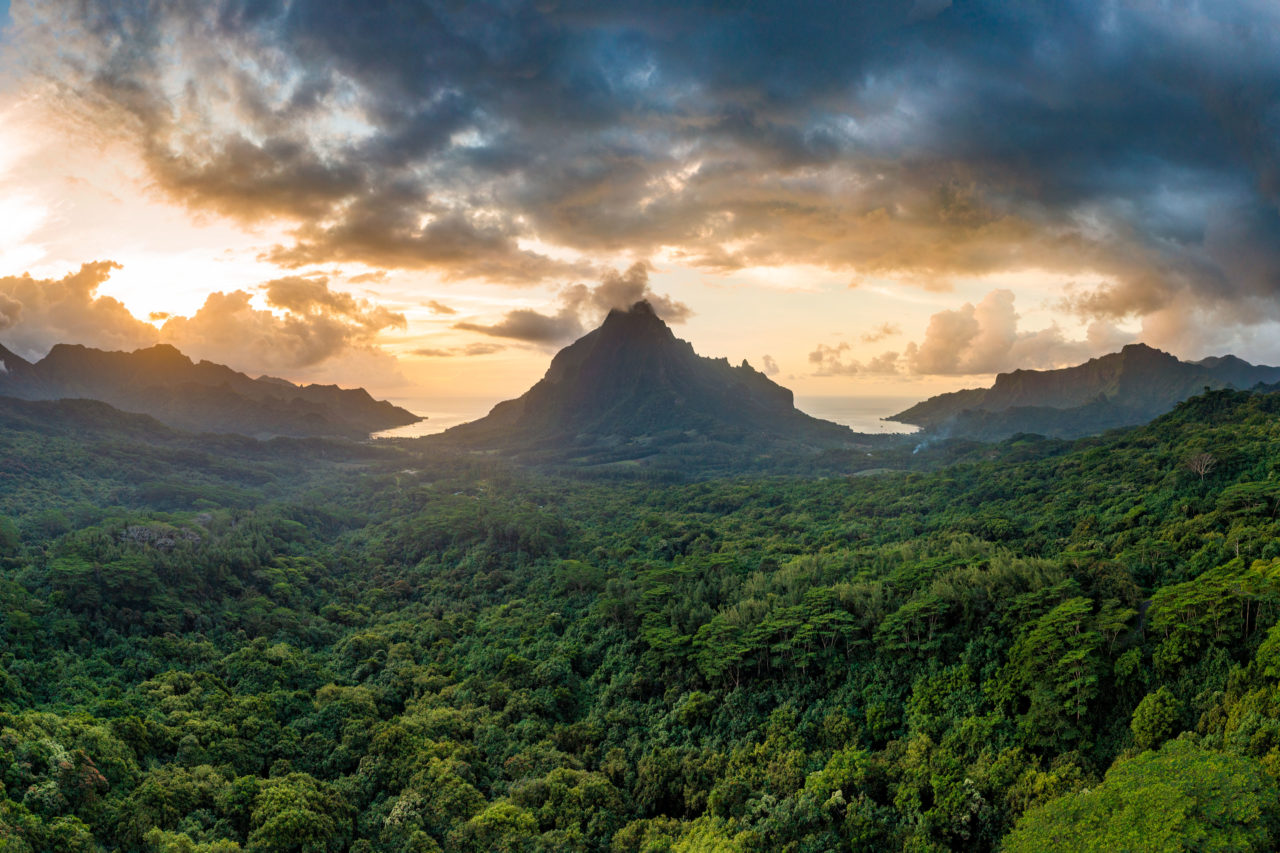 There is mana or life-force, that surrounds us. It is an ancient energy; the spirit of the soul and the essence of what makes us human. It is mana which binds us to these motu. We draw this vitality from our Fenua (land), our Moana (ocean) and the customs of our Maohi ancestors who first stepped ashore here, thousands of years ago. Our traditions, crafts, food and performance are all imbued with a sense of this elemental dynamism.
Our islands are said to lie below the wind and caress the breeze; they have been described as a place between reality and dream and a paradise on earth. The best way to approach our motu is to follow in the wake of the ancient Maohi navigators and early European explorers. A word to the wise: approaching by sea you may be susceptible to sensory seduction from the proliferation of nature's beauty and bounty. Anchor in secluded bays that remain unchanged since the days of de Bougainville and Cook. Access some of the best diving and snorkeling in the world from the bow of your yacht; launch a SUP or runabout and explore intimate sandy beaches and secret coves.
Travel deep inland to the shade of forests and towering cliffs, traversing lesser-known but equally dramatic, mountain-hiking trails. Experience the riot of fruit, flowers, food, crafts and social life along a coastal road. Explore the mysterious stonework and statuary of our early sacred marae or sit in on a Sunday service in one of a host of beautiful colonial, coral churches. In Tahiti, we say "Aita pea pea" – not to worry; a day or two here with us and you too will feel the world's woes slip away.
From lowland jungles and majestic landscapes, to low-lying atolls where coconut trees are barely discernible above the horizon, variety and contrast is abundant across our five archipelagos. "Polynesia" is a Greek word for "numerous islands" and Tahiti lives up to the mantle with motu and atolls scattered over a territory as vast as Europe. Each archipelago has its own language, topography, history and unique character. There are seven different languages spoken across these islands: Tahitian, Pa'umotu, Marquesan, Austral, Ra'ivavae, Rapa and Mangarevan, all are unique but interrelated.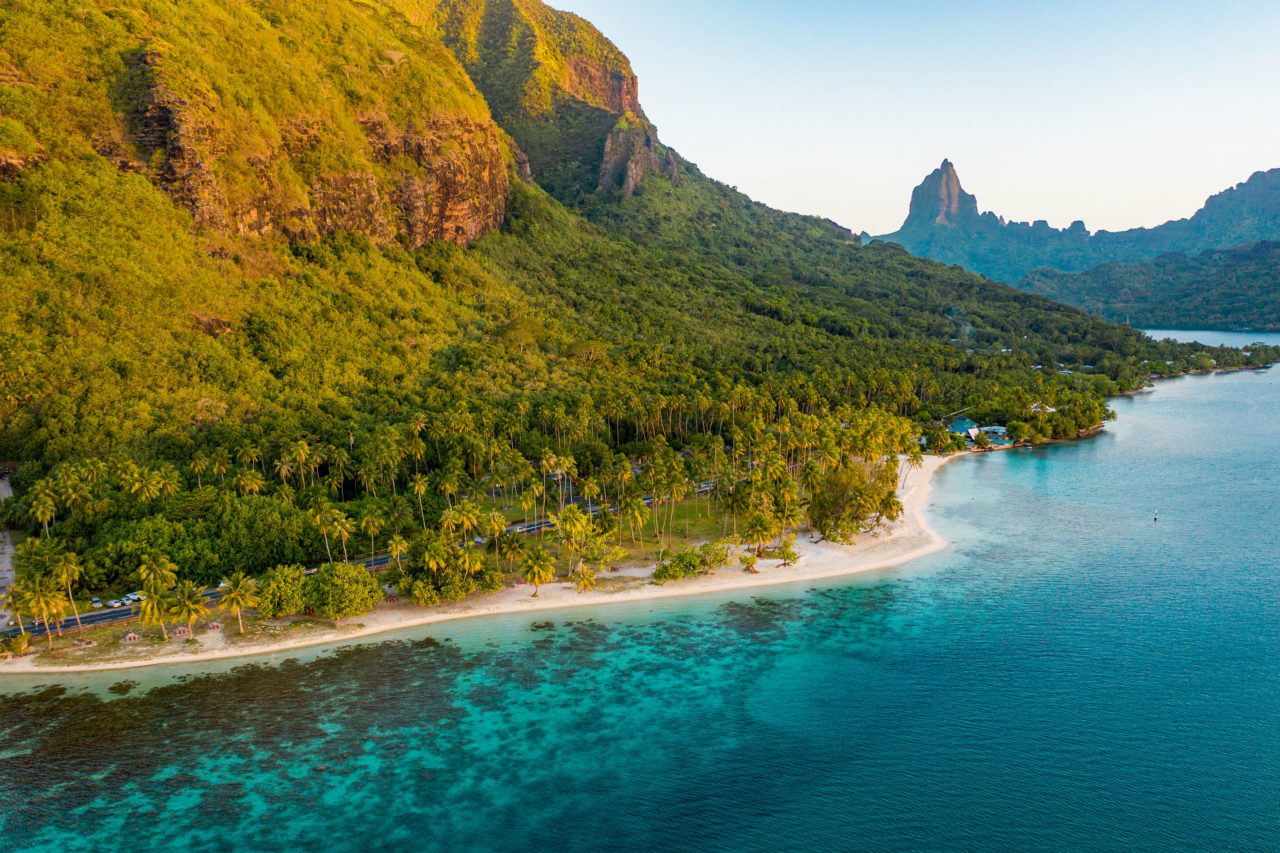 The Society archipelago needs little introduction, it is our best-known, most visited island group, home to our largest centre Papeete on the island of Tahiti, and Bora Bora also known as the pearl of the Pacific. The group is divided into the Windward islands of Tahiti, Moorea (sister to Tahiti) and Tetiaroa. The Leeward islands comprise Bora Bora, Huahine, Raiatea, Taha'a and Maupiti. From nightclubs to tranquil gardens of Eden you will find everything here.
The Tuamotu islands is the most expansive archipelago in French Polynesia, with over 70 atolls, islets and stunning coral gardens. The lagoon of Fakarava is a UNESCO Biosphere Reserve. You could say these motu are a diver's heaven. It is just over 200 miles from Tahiti to the better-known islands of Rangiroa, Tikehau, Fakarava or Ahe. An hour by plane and the only way to access to the farthest reaches of the group is by boat so arriving by yacht is the best way to explore this aquatic wonderland.
The seven islands of the Austral archipelago are famous for their white sand beaches both sheltered and wild; mystic limestone caves and whitewashed coral architecture. The islands here may be small but the archipelago is broad. It is 356 miles from Tahiti to Rurutu and yet over 800 miles to reach Marotiri within the group. From August to October the waters of these motu play host to migrating Humpback whales.
The Gambier archipelago known locally as Mangareva, lies 1000 miles to the South-East of Tahiti, the most distant archipelago. It is said that the demi-god Maui himself lifted these motu from the sea. The warm waters that pass through here provide the perfect growing conditions for our legendary black pearls. Mangareva is also the cradle of Polynesian Catholicism so from watchtowers to church steeples, you will find some fine examples of our colonial ecclesiastic architecture.
The Marquesas islands are among the most isolated motu of Polynesia, over 900miles north-west of Tahiti they are literally in a different time zone. These motu are known as the "land of men." Our heavily tattooed tupuna once struck fear and awe into the hearts of early explorers. Later it was the epic landscapes, wild coastlines and the warmth of the Marquesan's that would capture the hearts of travellers. ENDS