Chloe Morin
Project Facilitator
With 10 years of Superyacht Services management experience in New Caledonia and Tahiti Chloé understands the value of cultural understanding brings to your cruising adventures.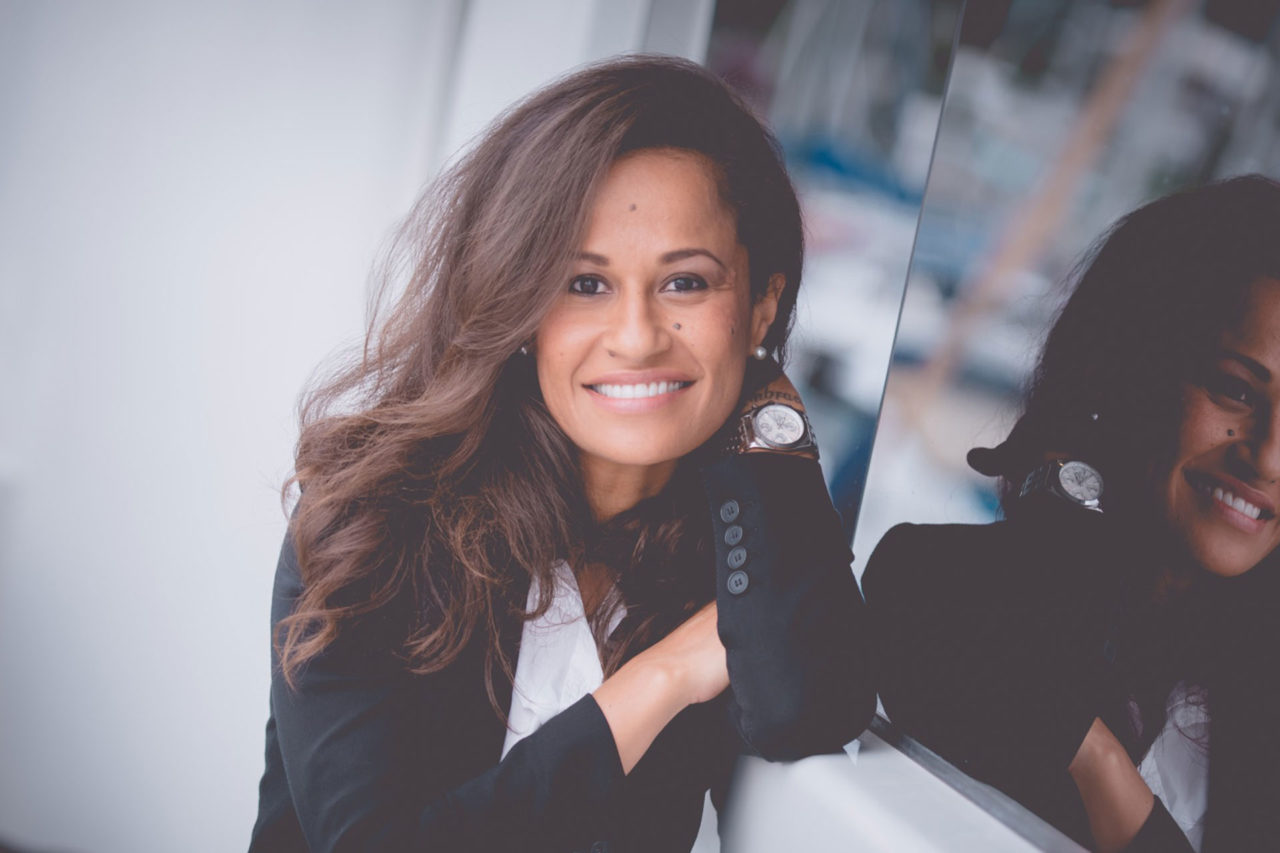 Chloé is an organisational dynamo; a "go-to consultant" among Superyacht crews and international mariners sailing the South Pacific. She is also a passionate globe trotter, on a personal quest to empower indigenous women across the world. While her upbringing spans both hemispheres and her cultural odyssey sees her traverse the seven seas, Chloé remains firmly rooted to her Pacific heritage no matter where she may be on this planet of ours.
Born in Vanuatu, Chloé spent her early years growing up with her grand-parents, near the sea. An experience she fondly remembers as, "seventh heaven"; creating her own world within a tropical paradise called home. As a youngster life took her to France. It was her first taste of western society; a wildly different world with new rituals and conventions. She returned to Vanuatu for high school, earning herself a scholarship to a French Private School.
She began her career back in the South Pacific, in New Caledonia, where she quickly integrated into the world of Superyachts, working as an agent. After a few years she set sail on her own adventure, exploring fresh horizons in other parts of the world. New Caledonia soon called her back with an opportunity to open up her own superyacht agency: Noumea Ocean Yacht Services. Now, with over decade of success in the Superyacht services industry, Chloé remains committed to providing comprehensive Superyacht services, seamless experiences and all-round satisfaction for owners, captains and crews.
Not only does Chloé go the extra mile for her clients she also excels in her personal pursuits: be that as a kite surfer, free diver, rock climber or as a yoga instructor. She also holds a private pilot's license and, whereas she finds great joy flying all over this beautiful world, professionally she has her sights set on higher ground: upskilling in human resources management; to provide better team management skills and deliver the appropriate tools to liberate and elevate any team she works with.
With every new project or meaningful-adventure she undertakes, Chloé channels the energy of her island forebears. She is dedicated to working with community leaders to facilitate social empowerment throughout the Pacific. Chloé is motivated by the need to highlight the bountiful knowledge and values that indigenous peoples can offer the world, particularly through the voices of our women. Together, she says, we can achieve our goals.
After recent exhilarating work experiences in Tahiti, Chloé made a deeper dive into Polynesian culture. Excited and energised by her time here, she embarked on a new initiative. Working with our two inspiring Tahitian vahines, she saw an opportunity to promote our beautiful region to the world, by utilising the islands' most authentic assets: her people, and their culture. Thus, the Moana Superyacht Festival was born. With the chaos that Covid has brought upon us, Chloé sees no better time or place for crews to come to tune-up their frequencies, than Tahiti. Now! Not just for sightseeing experiences but for wholehearted encounters with the culture, customs and essence of a people who have been living at one with their environment for millennia.
ENDS