Our logo not only speaks to the vision of our festival but to the soul, spirit and mana of Polynesia.
At the rear, the rising Sun, the light source within each of us embodies our journey.
Breaking through the sun's rays is our sacred mountain Mou'a Roa, known locally as the long and majestic one, she is our most famous landmark. Mou'a Roa represents the Fenua (the land) and the foundation of our journey ahead. In Polynesian folklore, she symbolizes a shark tooth -sharks are the mythic guardians of the Maohi's.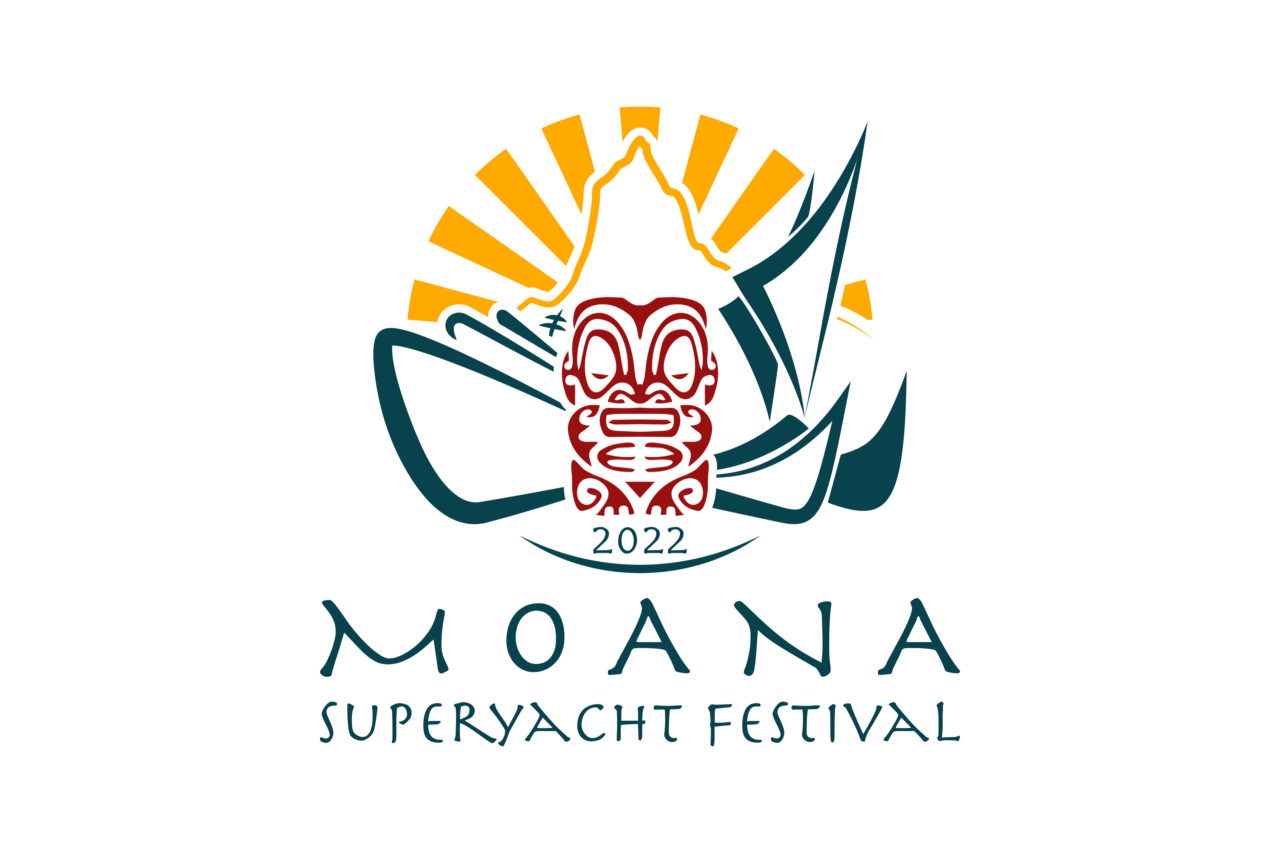 Moving forward to the right, the prow of a traditional Polynesian outrigger and to the left a superyacht, signify the merging of two worlds; ancient and new. Together with knowledge and understanding, we can advance cultural and environmental awareness across the Moana (sea).
In the foreground, the Tahitian Tiki -both a creator and the ultimate protector of our vision- represents Polynesian Mana (the supernatural force within).
In Tahiti, we have an innate spiritual connection to our environment, on land or at sea. That bond is the essence of life in these beautiful motu (islands) and is fundamental to the core values of the Moana Superyacht Festival.
We invite you to come and experience the true spirit of Polynesia, share in our journey and be inspired by the life-affirming energy of our culture and this place that we call home.